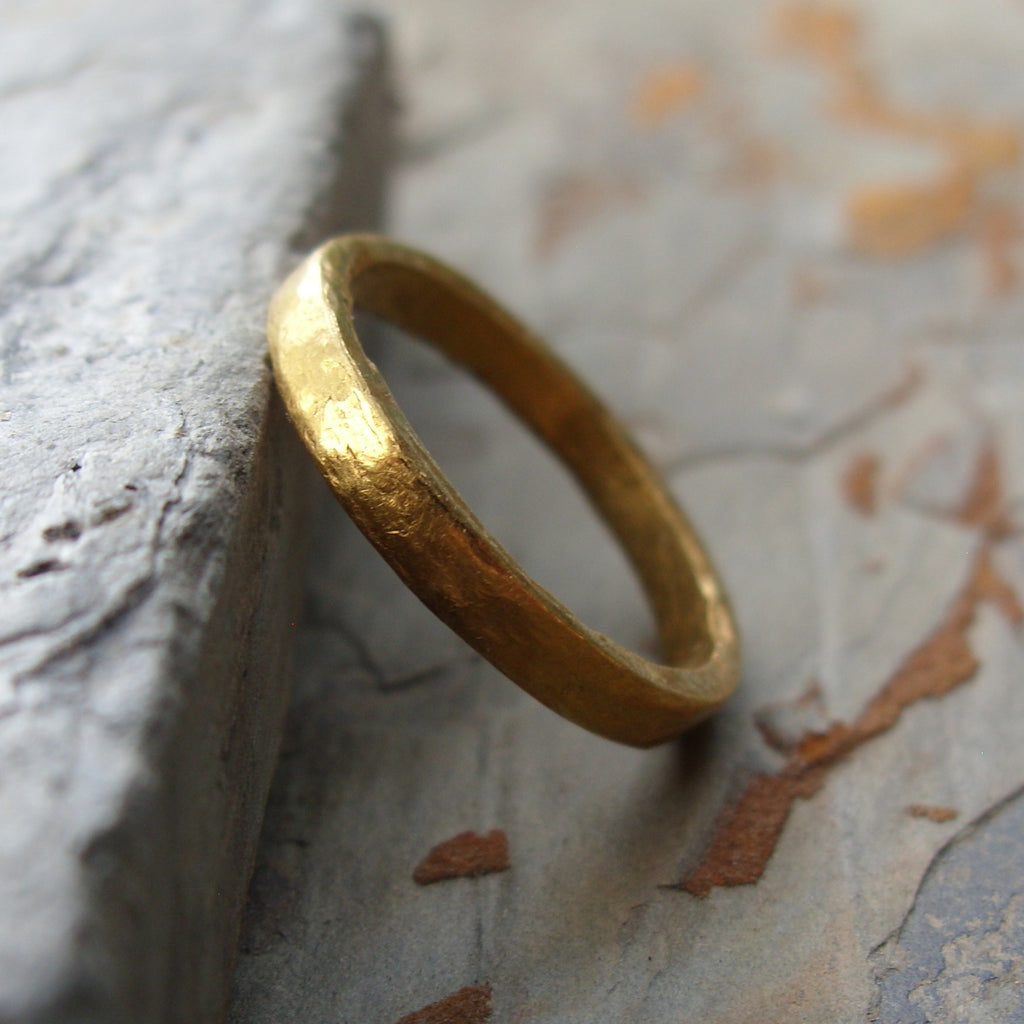 Pure Gold - Primitive 24k Wedding Ring - Artisan Hammered Flat Solid Gold Band
Twenty-four karat gold has the deepest, brightest color of any form of gold because it's 99.9% pure - in creating each of these solid gold wedding bands, I hope to create a perfect symbol of purity, simplicity, and a seamless union.
This ring is intentionally created using the most primitive methods and materials possible. No specialized tools or machining are used in the process aside from a torch and a hammer.
Unlike modern methods of ring-making, which use molds, pre-shaped wire, or mills, I start with a solid round ingot of pure gold, then painstakingly and repeatedly heat (to soften) and hammer (to shape) the ingot until I form a long, flat bar. I then join the ends of the bar together and heat the metal to its melting point to merge the ends together seamlessly. No solder is used, which assures the purity of the metal and creates the strongest bond possible. Lastly, I forge the ring into a perfect circle and lightly hammer the surface to texture.
Band measures roughly 2.5mm wide and 1.5mm thick.