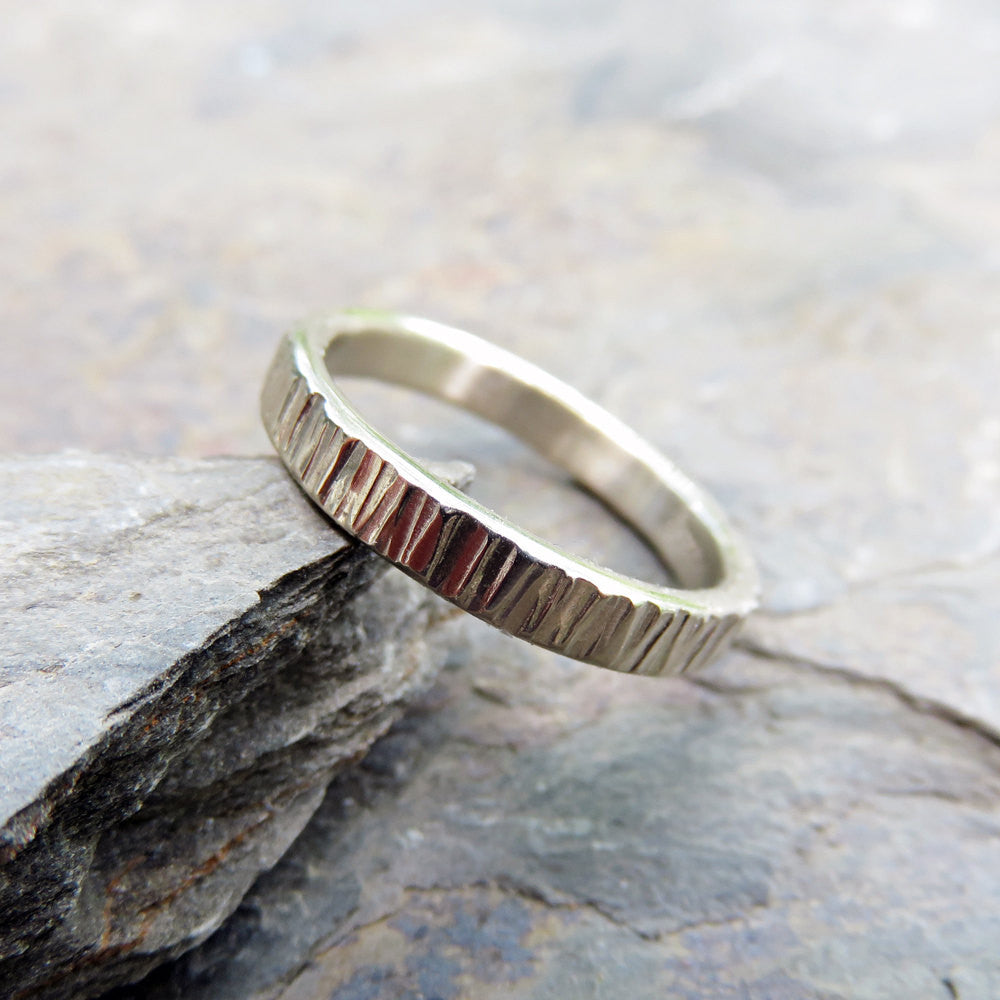 14k White Gold Wood Grain Wedding Band: 3mm Tree Bark Ring
Each of these simple but striking nature-inspired bands starts as plain, round strip of solid 14k gold wire that I painstakingly hammer flat, join to form a perfect circle, then texture by hand. The band is then hand polished to a high shine. This ring can also be made with a matte finish upon request.
Each band measures just over 3mm wide and 1.4mm thick, and is joined with 14k plumb-gold solder to ensure the highest possible gold content and a seamless join. Ring weighs just over 3.5 grams in size 9 (final weight varies with finger size).
If you would like to order a WIDER version of this band, or this band in 14k palladium white gold, please message for current pricing. Yellow gold option available in a separate listing.