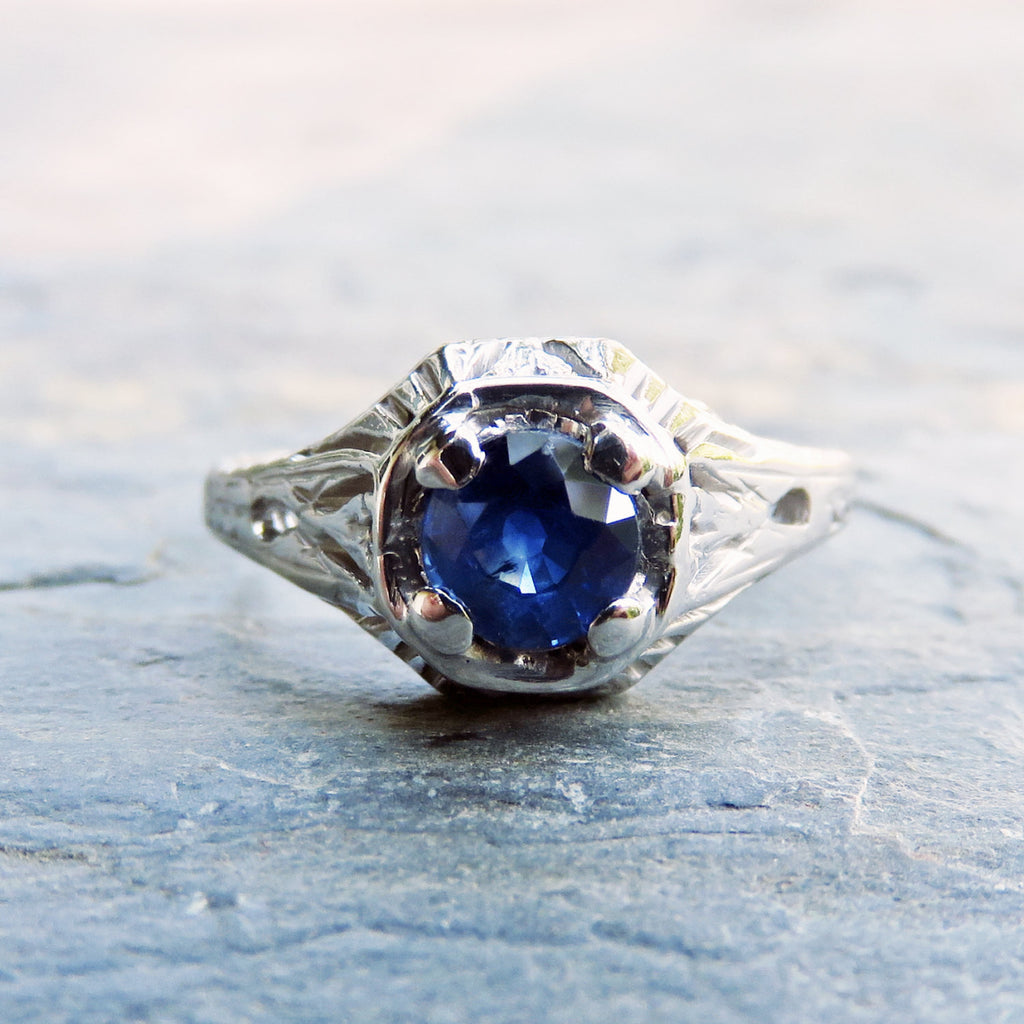 Vintage Sapphire Ring - Art Deco Engagement Ring in 14k White Gold with Solitaire, Filigree, Leaf Motif - Sz 6.25 - September Birthstone
Vintage Sapphire Ring - Art Deco Engagement Ring in 14k White Gold with Solitaire, Filigree, Leaf Motif - Sz 6.25 - September Birthstone
This gorgeous deco-era piece features flowing, geometric leaves and filigree buttressing a vibrant blue sapphire solitaire. The stone is visibly included, but has a lovely and intense vibrant blue color by both natural and lamp light. This piece is in good vintage condition, shows no apparent structural damage, and is ready to wear.
Specifics
Size: 6.25 US
Metal: 14k White Gold
Stone: blue sapphire, 5mm (~.65 carat)
Face: 7.6mm (.3 inch)
Shank: 1.1mm x .6mm at base of finger
Rise: Topmost point of ring sits 6mm from top of finger
Weight: 2.5 grams
Sizing is not recommended for this older piece.
This item is ready to ship the next business day after your completed order. It will arrive nicely gift boxed and presentation ready by FedEx with signature required for extra security.
Shipping on additional items is always free. Take a look around before checkout and save on shipping!
Browse vintage and ready to ship: http://www.etsy.com/shop/brightsmith?section_id=6620974
Browse all rings: http://www.etsy.com/shop/brightsmith/search?search_query=ring